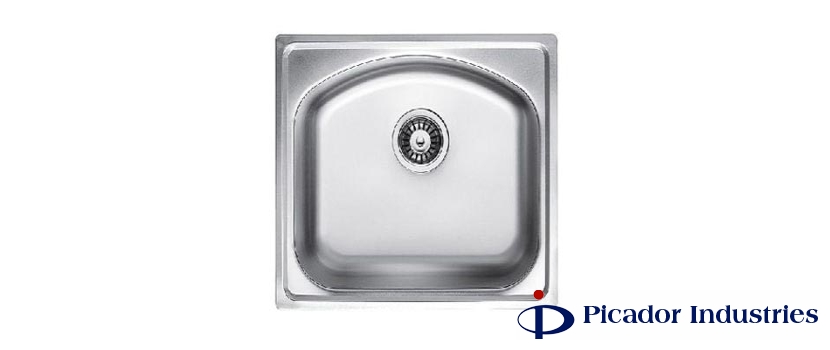 The kitchen sink is an essential component of any modern kitchen, and while it serves as a functional space for washing dishes and preparing meals, it can also be a stylish and efficient workstation. One way to enhance the functionality and aesthetic appeal of your kitchen sink is by incorporating the right kitchen sink accessories. From cutting boards and colanders to soap dispensers and drying racks, there is a wide range of accessories available at the leading kitchen sink accessories suppliers to transform your sink into a versatile and efficient workspace.
Types of accessories supplied by Kitchen Sink Accessories suppliers:
Cutting Boards: These accessories are designed to fit over your sink, providing a convenient and hygienic surface for chopping and slicing ingredients. They save counter space and make it easier to transfer food directly into pots or pans.
Colanders: Colanders are indispensable when it comes to draining pasta, rinsing fruits and vegetables, or washing salad greens. Sink-mounted colanders offer a practical solution by fitting snugly into the sink, allowing water to drain away effortlessly.
Drying Racks: Designed to sit inside the sink, drying racks provide a dedicated space for drying dishes, utensils, and other kitchen items. They help maximize counter space, minimize clutter, and promote efficient air circulation for faster drying.
Soap Dispensers: Soap dispensers installed next to the sink eliminate the need for unsightly soap bottles on the counter. They offer a convenient way to keep your hands clean and the sink area neat and organized.
Sink Grids: Sink grids are metal grates that sit at the bottom of the sink, providing a protective layer between the sink and dishes. They prevent scratches and damage to the sink surface and also allow water to flow freely while keeping dishes elevated.
Uniqueness and Benefits of Kitchen Sink Accessories:
The uniqueness of kitchen sink accessories lies in their ability to optimize functionality and streamline daily tasks. Here are some key benefits they offer:
Enhanced Efficiency: Accessories like cutting boards, colanders, and drying racks optimize your sink space, making food preparation, washing, and drying tasks more efficient.

Space Optimization: By utilizing the sink area effectively, accessories help maximize counter space, which is often limited in kitchens.
Organization and Neatness: Sink accessories contribute to a clutter-free and organized kitchen environment. They prevent the accumulation of dishes on the counter, keep utensils and cleaning tools within reach, and maintain a visually appealing space.

Protection and Durability: Sink grids and other protective accessories safeguard your sink from scratches, dents, and general wear and tear.


The Role of Kitchen Sink Accessories Suppliers:
Suppliers play a vital role in providing consumers with high-quality kitchen sink accessories. Here are some key aspects of their role:
Product Variety: Suppliers offer a diverse range of kitchen sink accessories, catering to different needs, styles, and budgets.

Quality Assurance: They employ rigorous quality control measures during manufacturing, ensuring that the accessories are durable, functional, and meet safety standards.
Innovation and Design: They keep up with the latest trends, materials, and technologies to offer customers modern and stylish options for their sinks.
Distribution and Accessibility: Suppliers collaborate with retailers, both online and offline, to make their accessories readily available to consumers

Customer Support: Good suppliers prioritize customer satisfaction by offering reliable customer support services, addressing inquiries or concerns, and providing guidance on installation and maintenance.