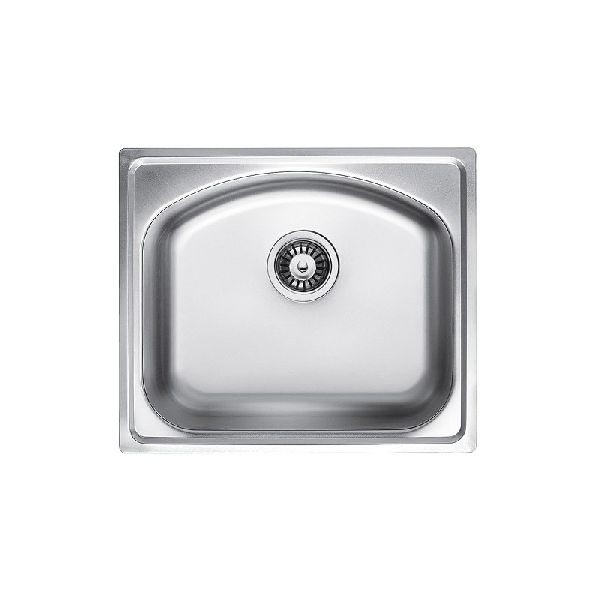 Stainless steel sinks are the ubiquitous item in the vast majority of today's domestic homes, but stainless steel sinks have long formed the core foundation of the vast majority of professional kitchens.
There are many different reasons for choosing stainless steel sinks for your home. Stainless steel is one of the most durable materials for your kitchen sinks. When you choose it, you are guaranteed to be choosing one of the best materials for everyday use on the planet.
Reasons to choose stainless steel sink
Durability: Stainless steel sink made by the manufacturers is so strong that you can even use harsh cleaners like bleach to clean them. These are so durable that you will not have to waste time in replacing them every year.
Easy installation: These are very easy to install even if you choose under-mount sinks for your kitchen. All you need is high-quality sealants to install them.
Style: These sinks are made in various styles by Stainless steel manufacturers to match up to any décor. They are also available in various colors, sizes, and finishes so that it is compatible with any kind of cabinetry or furniture.
Easy handling: This type of sink is very easy to handle as it can be cleaned easily. It is stain free in any case. You can easily wipe the surface dirt and grime away with a warm soapy cloth, without worrying about the foods staining the metal.
Cost-Efficient Kitchen Sinks: Stainless steel sinks are also very cost-efficient and are even more so when you consider the durability of the material.
Multiple sizes: Stainless steel sinks are available in different sizes like single, two-bowl and three-bowl models, with varying depths. Depending on how much kitchen work and washing you do, there is a wide variety to choose from. For instance, if you wash lots of pans daily, you can choose a deep, two bowl sink to make sure that there is room for soaking, and multi-tasking. You can specifically choose one that will best suit your kitchen needs.
Factors to consider before buying stainless steel sinks from manufacturers
• The gauge of the sink: It is the thickness of the steel. Stainless steel sink manufacturers produce stainless steel sinks from 22 gauge to 16 gauge. The thicker steel the costly it will.
• Type of sound insulation: Without any sound insulation, your sink will sound like a bell. The most common type is a sprayed textured coating on the backside of the sink.
• Grade of stainless steel: Stainless steel sinks have four grades, 201, 301, 302, 304. A grade 201 sink is most often seen in the big home improvement online stores.
• Design: Leading manufacturers offer a wide range in designs of stainless steel sinks. Some manufacturers also offer customization in the design of these sinks.
There are numerous Kitchen Sink suppliers in India. However, you need to find the highly rated suppliers that possess the following features:
1. Bring forth durable and sturdy products to cater to the needs of various industries
2. Strongly follow ethical business practices and fair trade policies
3. Does regular inspection of all products by eminent quality analysts
4. Deliver on time flawless products
5. Has created a space for itself in the International market with its qualitative products