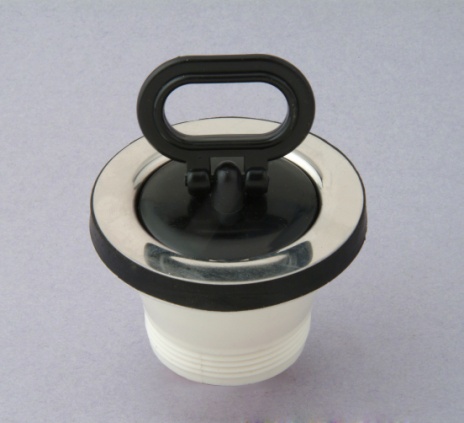 Sink strainers from a Kitchen Sink Accessories Supplier, are essential for draining water from our kitchens, restrooms, and any other location where there is a sink. In this essay, I'll go over what sink strainers are, what they do, the many sorts, my tricks, and advice for selecting the best ones for your requirements.
Sink Strainer: A sink strainer is a perforated metal sieve that prevents solid waste or big particles of food, hair, coffee grounds, and so on from entering the water drain system. A sink strainer is essential for preventing big particles from clogging your sinks and breeding bacteria in the drains.
Using a sink strainer is one of the most effective ways to prevent solid waste, dirt, and dregs from building in our drainage systems. The sink strainer is a basic yet practical plumbing device that keeps things clean in the kitchen.
A correctly built sink strainer will save you a lot of money that would otherwise be spent on drainage repairs. The best aspect is that sink strainers require no upkeep other than occasional draining and cleaning.
Purpose Of A Sink Strainer: There are several types of sink strainers used for home and industrial uses, but the functionality or goal is typically the same - to keep the sewage system clean of solid waste and garbage.
Sink strainers are frequently used as drain covers in bathrooms, kitchen sinks, and bathtubs at home.
Materials Used: Sink strainers come in a range of materials, just as there are many different varieties of them. Because of the constant exposure to water and other liquids, a great number of sink strainers are often made of stainless steel for corrosion resistance. Other materials used to make sink strainers include silicone, rubber, and even plastics.
Each of the materials used to produce sink strainers has distinct features that contribute to a certain sink strainer being particularly beneficial for specific reasons.
Stainless steel is the most commonly used material for sink strainers since it has the highest resilience and solidity of any metal used for sink strainers.
How To Select?
With so many various sink strainer brands available, it might be difficult to choose the appropriate or finest ones that will completely meet your needs.
● One of the first things to think about when selecting a sink strainer is the material. Sink strainers, as previously stated, are available in a range of materials. The material from which a sink strainer is produced influences the quality and functionality of the sink strainer.
● The diameter of the holes on the strainer is the next factor to take into consideration when selecting a sink strainer. This is critical because you want your sink strainer to be functional regardless of where it is positioned or how much straining you require.
● Continuing, the sink strainer you select should be simple to clean. As simple as it may sound, this is the most difficult element to consider.
This is because, as previously said, you require sink strainers with a relatively small hole so that no material escapes into your sewers.
The material of your sink strainers is a vital consideration that will make cleaning them much easier regardless of whatever kind you choose. Although the appearance of stainless steel sink strainers among other Kitchen Sink Accessories isn't what most people would prefer, rather the sleek finish surface, which makes it much easier to wipe clean becomes the reason.