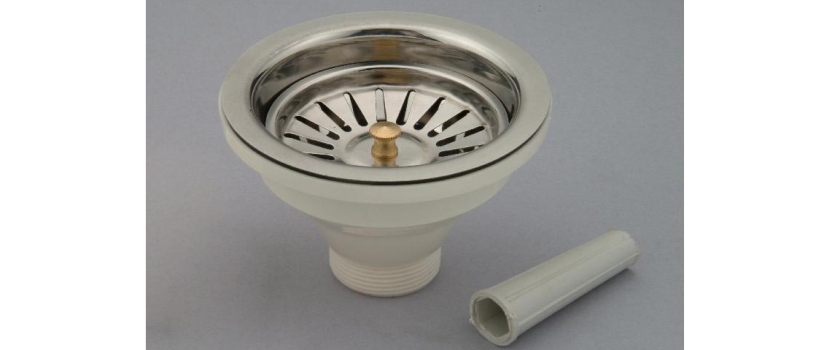 Using a sink strainer from kitchen sink strainer manufacturers, you can keep solids out of your pipework. Without a sink strainer, lumps of meals, corrosive cleaning solvents, and other objectionable materials could work their way into your pipelines and clog them up over time. Also, bathroom sinks need to be protected from the trash. This is among the most popular kitchen sink accessories.

Plumbing Expense Reduction:
When most people go along with their daily routine, they don't give a second thought to maintaining their kitchen pipes free of debris. If left unchecked, however, food particles can cause a major plumbing issue. Hiring a plumber to check your pipes of built-up sludge can be expensive, however. When it comes to plumbing, having installed a sink strainer can save you funds.

Durability:
The traditional stainless steel sink strainer has a lot of advantages, including its durability and ease of cleaning. Investing in one now will pay off in the future. Other than metal, some new kitchen sink strainers are made out of plastic or silicone and also have features that have been unheard of just a few years previously, such as the ability to remove food particles.

While washing or rinsing dishes, some strainers act as plugs, preventing water from escaping the sink. Using the kitchen sink strainer, you can quickly remove any clogs by lifting them out of the drain opening.

Anti-bacterial Colour Options:
Colours like green, silver, blue, white, and gold have been added to some strainer designs that are no longer purely utilitarian. Filters made of plastic can be infused with anti-microbial agents as well as fragrances for a cleaner, more pleasant kitchen environment. Ceramic and granite sinks are viable alternatives to stainless steel sinks for homeowners looking to add a touch of old world class to their kitchen.

Variety Of Materials:
There are sink strainers in dark brass natural, vintage copper and dark wood metal finishes as well as pewter and oil rubbed bronze finishes available from some producers.

Strainer & Spray System:
There are sink strainers that combine a strainer and a swivel faucet sprayer. Sprinkling debris from dishes into the sink strainer has never been easier with this sprayer's 360-degree swivel. They can be matched in colour.

Guidance With Size:
The size of kitchen sink strainers isn't universal. The sink drain entrance surface area determines the size of your sink strainer. These sizes vary from 3-1/2 to 4.5 inches, which is the most common size. This range is considered to fit the majority of sink drain sizes.

Sinks with similar drain openings can be found in many modern homes. That's about 3-1/2 inches in diameter. Kitchen sinks aren't all the same, either. There is a difference in the size of the drain in old and new houses. The sinks in restaurant kitchens are larger. Sinks with larger drain openings have significantly bigger sinks. Because of this, one standard-sized kitchen strainer won't work for all drain sizes, as you may have already surmised.

There are usually two parts to a strainer for a kitchen sink. The rimmed body is permanently attached to the drain opening, whereas the strainer is easily removed. The quality of the strainer would be determined by its type, material, and finish. The finest strainers to use are those made of stainless steel or silicon. In addition, plastic strainers should be avoided.

Stainless steel is the most common metal used in kitchen sink strainers. It's perfectly positioned on the drain's opening. Pouring water through a strainer forbids large pieces of food from going down the drain while allowing liquid to easily pass through its holes. You'll save money on drain system repairs and plumbing costs, as already stated before. Unless the strainer is properly sized, the pipe will become clogged every other week.

Final Words:
Soluble or tough material such as bones or fruit and veggie peels, most food waste in the kitchen goes down the drain. Drains may need to be cleaned regularly as a result of this. If you use a strainer on your kitchen sink to catch solid waste before it goes down the drain, you'll be able to avoid clogs and possibly costly plumbing repairs.

With the strainer, you can monitor the mobility of insects like cockroaches from the kitchen sewer, even as tiny holes in the strainer would then prevent them from getting into your home, maintaining your home pest-free.

There are available in various sizes of kitchen sink strainers regardless of the type of sink as well as drain opening. Among the most common strainer aspects are summed up here depending on the type.
This entry was posted on September, 17, 2021 at 16 : 32 pm and is filed under Sink Strainer. You can follow any responses to this entry through the RSS 2.0 feed. You can leave a response from your own site.